Maintaining a healthy and loving relationship in this day and age is harder most people imagine. One of the most important factors in having a successful relationship is to be able to have an open communication system. Make sure you are able to talk about five of these pressing relationship issues and you can work through any problem.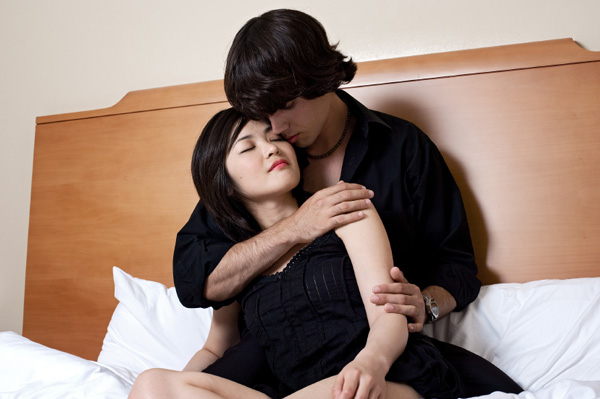 1. Asking for more foreplay.
Sex brings a couple closer and as time goes on, it can become a little routine, especially if you're married or have lived together for a long time. Spending more time on foreplay builds up the suspense and creates more love between the two of you. If your lover has gotten into the habit of 'quickies', stop him in his tracks and ask him to slow down for a more sensual sexual experience.

2. Trying something new in the bedroom.
Long-term couples have to use their imaginations to get the creative juices flowing. A truly comfortable couple can ask each other to try a new sexual position or a sex toy to amp things up, without feeling embarrassed. It might be a little awkward asking to do something uncoventional to your sex life for the first time but once you get the ball rolling, soon neither of you will bat an eyelash at the wierdest requests!

3. Giving each other a relationship status check.
Not knowing where you stand in your relationship can be a major problem. If you've been together for a long time, are you ready to tie the knot and he isn't or vice versa? If you've been married for a certain number of years, do either of you want kids yet? If you have to move for your job, is he willing to move with you? Being on the same page is extremely important and while it's not always easy, talk about what position your relationship is in often enough so that neither of you are confused.

4. Knowing his full sexual history.
Sharing your body with someone is an incredibly intimate experience, so you should know what you're getting into. While he might not want to share every last detail of his sexual history with you (for example, how many women he's slept with), knowing his sexual medical history is important. As obvious as this may sound, you should also know if he's monogamous with you.
5. Solving your relationship problems.
The first solution to a major hurdle in your relationship should never be severance. Relationships take work as it is hard to adjust to someone with a completey different personality. You should be able to tell each other what problems you are facing without any hesitation, even if does take some time to do it. If your problems get severe, seeking couples or marriage counseling should always be an option.
------------------------------
------------------------------