In recent weeks, news stories about the sexting phenomenon i.e. sending nude or suggestive photos of yourself via text message have blanketed the media.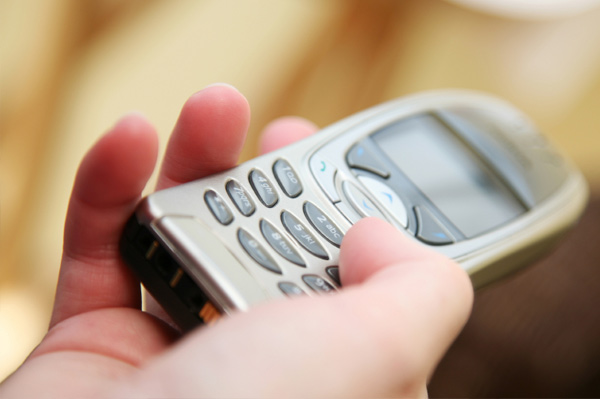 While some may argue that is just cheeky fun or another way to digitally flirt, the consequences of sending pictures of the "Girls Gone Wild" variety are very real. So should you do it? Below are five things to consider before you bare all and press 'send.'


1. It Can Be a Felony
Teenagers, especially, are big fans of the sexting trend. According to a study by Teenage Research Unlimited, twenty-two percent of teenage girls and eighteen percent of boys have taken nude or semi-nude photos of themselves and sent them to someone or posted them online. And they're not alone: a third of young adults (20-26 years old) have also admitted to sending racy pics. For the under 18-set, however, sending risqué photos comes with an additional risk: you can be arrested for trafficking child porn, even if the images are of yourself! A 15-year-old Ohio girl was arrested in January on felony child pornography charges for allegedly sending nude cell phone pictures of herself to classmates.


2. It Can Ruin Your Career
Suggestive cell phone images can also ruin your career. According to the BBC, Elizabeth Wong, a Malaysian politician, was forced to resign her job this month after nude cell phone pictures of her taken by an ex-boyfriend circulated around the Internet. Certainly, politicians have much to lose with this kind of exposure, but teachers and those who work in the corporate sector also put themselves at risk.


3. The Photos Can End Up on the Internet
Rarely do private photos stay that way; revealing photos are often shared, especially after a break-up. According to the TRU study, which was funded by the National Campaign to Prevent Teen and Unplanned Pregnancy and CosmoGirl.com, over a third of teenage boys and forty-percent of young adult men reported receiving or seeing private photos.


4. Or They Can End Up in the Wrong Hands
Even if you trust the person your sending saucy photos to, either of you could lose your phone. An Arkansas man sued McDonalds last November after accidentally leaving his cell phone, which contained nude photos of his wife, at the Golden Arches eatery. The man was incensed when the photos ended up on the Internet, according to the Associated Press.

Even celebrities are prone to accidents: According to Maxim Radio, Ashton Kutcher accidentally left his cell phone in a cab while in April 2007, containing nude photos of Demi Moore. The driver of the cab later demanded a million dollars ransom for the phone, but it is unclear if Kutcher or Moore paid it.


5. They Can Live on Forever
Even after you delete any questionable photos, they could still haunt you, for years to come, if they wind up on the Internet or Facebook. So when it comes to personal photos, practice safe sexting and store them somewhere safe, not on your cell phone.
------------------------------
------------------------------