It's no longer uncommon to find love online. In fact, lots of singles make it a point to reserve nights at home in order to search, browse and message potential suitors and future spouses. Although their online hunt may lead to squat - or worse, heartache - they still try.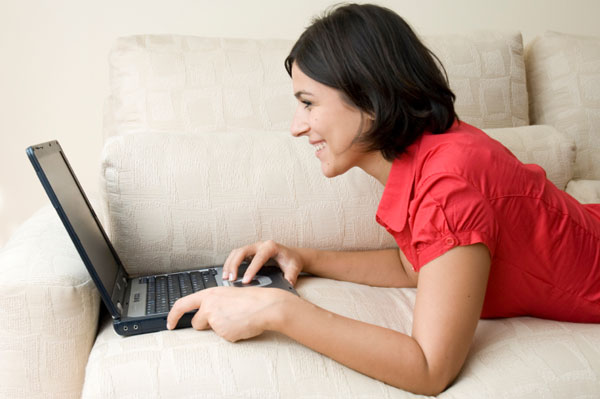 If you're mulling it over yourself, I say, go for it. You've got nothing to lose. And that old stigma (that online dating is for losers) is no longer the case. But if you're going to do it, do it right.

With so many singles on a quest to make a computer connection, there are a few rules to keep in mind. I don't want you to be that dyslexic online dater without a clue, now. Do you? So I asked Dan Abelon, co-founder and love expert for www.speeddate.com, the world's first online speed dating application, for his online-socializing tips to ensure your inbox stays full of online admirers, and quality ones at that.

Follow Abelon's rules here:
---
Rule #1
Avoid the "Fauxtograph:" Known as the dreaded "fauxtograph," posting an outdated or altered image only delays the inevitable truth. Choose an image that not only shows your face but portrays your personality as well.


Rule #2
Go with Your Gut: Chemistry is key in online dating. Don't waste time going back and forth with someone that you're not connecting with. SpeedDate.com offers 3-minute speed dates, with the option to opt out of a dull date gracefully at any time. If you're not feeling it, move on!


Rule #3
Show your Stuff: Skip the lengthy questionnaires typical to most online dating sites. Post interesting facts about yourself that will allow potential suitors with similar interests to learn more about you, without being bored to death by hum-drum details. SpeedDate.com allows users to cut to the chase with profile pages that take approximately five minutes to fill out and showcase users music, TV shows
, movies and book favorites. Additionally, the Web site provides a section for singles to highlight fun information about themselves that they would like to share with other members.


Rule #4
Get Creative: Sure, you could just attach a string of meaningless numbers to your real name, but why not create a screen name that captures your personality? Some SpeedDate.com user names include FreshAndFrench, SalsaLover66 and SurferGuy.
---
Rule #5
Play the Numbers Game: Host to more than 120,000 dates per day, SpeedDate.com puts thousands of singles at your fingertips in no time. Who says third time's the charm? The more dates you go on, the more you increase your chances of meeting Mr./Miss Right.


Rule #6
Start a Spark: The cyber flirt is all about witty conversation. Asking your potential love interest fun and unique questions lets him know that you want to get to know him/her. Can't think of anything? SpeedDate.com's "ice breakers" offer conversation starter questions to get the ball rolling such as "If you were a superhero, what super-power would you want to have?"
------------------------------
------------------------------