stress and Depression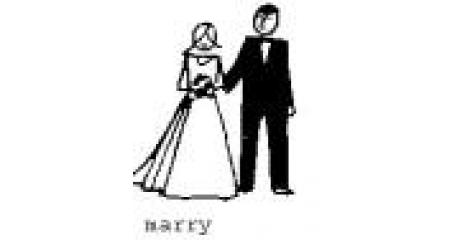 Yesterday we looked at the little things in marriage that can be a problem. As well as not letting them build up, there is another reason those who run marriage preparation courses advocate dealing with the little things. If you can't talk about the [ … ]

What is the difference between having a short-term, emotional crisis, an adjustment disorder, and long-term clinical depression? Well, in the hands of a sloppy mental health professional, the answer might be "nothing" — all three might be diagnosed as [ … ]

The stress a typical married couple feels during an ordinary half-hour argument is enough to slow their bodies' ability to heal from wounds by at least one day, a new study has shown.
Moreover, if the couple's relationship is routinely hostile toward [ … ]

Harsh reality often puts the brakes on optimism and confidence. There is no doubt that money plays a significant role in the world of the Player; the affluent ladies' man can drop $500 in one night, which puts him in immediate contact with scores of [ … ]

In reality, there isn't much of a challenge in scoring forward, aggressive women who are willing to sleep with a broomstick if they ingest enough alcohol. The shy, inhibited women will truly test your hookup skills, especially because you'll have to [ … ]

Witnessing another person's physical pain registers more quickly in the brain than compassion for social or psychological pain, but the latter leaves a much longer-lasting impression.
New brain-imaging research showed an almost immediate "wince" reaction [ … ]
Page 6 of 13
CHÚ Ý: AVS KHÔNG TƯ VẤN QUA CHAT
tư vấn
qua điện thoại (3.000 đồng/phút):
1900 68 50 hoặc (04)1088 - 1 - 7
tư vấn trực tiếp: 2/15, phố Đào Duy Từ, phường Hàng Buồm, quận Hoàn Kiếm, Hà Nội
Lĩnh vực tư vấn:
-
tư vấn
tâm lý
tình cảm,
hôn nhân
,
gia đình
- tư vấn nuôi dạy trẻ
-
tư vấn
sức khỏe
tình dục
:
xuất tinh sớm
,
lãnh cảm
, nghệ thuật phòng the, bệnh
tình dục
....
- tư vấn sức khỏe sinh sản, giới tính
-
tư vấn
trị liệu
tâm lý
- Các vấn đề tâm lý khác như ly hôn, stress
Gọi -1900 68 50 để đặt lich tư vấn trực tiếp
tư vấn
trực tuyến xem hướng dẫn
tư vấn
tại đây