Dating And Love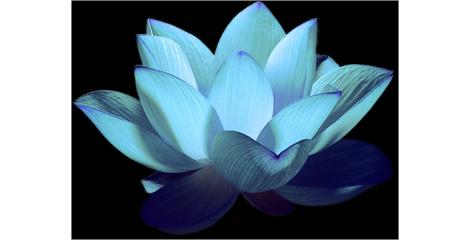 If you are a Sagittarius, what is your love horoscope like for the rest of the year? Will you find love in the near future? What is a Sagittarius like and what kind of traits do they have?
For those with a birthday between November 23rd and [ … ]

All relationships end miserably.
Got your attention, didn't I?
My grandparents were happily married over 72 years when she died at 91. He lived three more years and woke up every day missing her and crying over her loss. He was completely lucid [ … ]

The no contact rule is easy to follow. Avoid contacting your ex after the breakup-- that's essentially what the No Contact rule means. This includes all kinds of communication, such as calling, emailing, and messaging. For a few weeks to a month, [ … ]

It was hard enough getting him to commit but keeping your man in love with you throughout can often be challenging. After you meet the person you think "is the one", you don't want to let go of him. It's like you searched all the garbage and [ … ]

Many people are in error by looking for love from people of opposite sex, instead of looking for love, we must look for a relationship with them to amuse ourselves and see it as a source of fun like any kind of entertainment that feeds our will [ … ]

We've all heard that communication happens via one or more of three ways:
Visual - this refers to what we see and how we present ourselves
Auditory - this refers to what we hear and say
Kinaesthetic - this refers to what we feel and/or do
The [ … ]

After seven weeks of being apart, my husband, Vj, and I are reunited. Vj was away on business matters and I kept going with life in Seattle.
One of the most profound lessons from this time apart is this:
My relationship with my husband is wonderful, [ … ]

What are the steps needed to restore love in a relationship and marriage? How to restore love in your relationship?
Thousands of couples look for different ways daily to restore love in their relationship after it hits bottom low. Some feel [ … ]
Page 2 of 43
CHÚ Ý: AVS KHÔNG TƯ VẤN QUA CHAT
tư vấn
qua điện thoại (3.000 đồng/phút):
1900 68 50 hoặc (04)1088 - 1 - 7
tư vấn trực tiếp: 2/15, phố Đào Duy Từ, phường Hàng Buồm, quận Hoàn Kiếm, Hà Nội
Lĩnh vực tư vấn:
-
tư vấn
tâm lý
tình cảm,
hôn nhân
,
gia đình
- tư vấn nuôi dạy trẻ
-
tư vấn
sức khỏe
tình dục
:
xuất tinh sớm
,
lãnh cảm
, nghệ thuật phòng the, bệnh
tình dục
....
- tư vấn sức khỏe sinh sản, giới tính
-
tư vấn
trị liệu
tâm lý
- Các vấn đề tâm lý khác như ly hôn, stress
Gọi -1900 68 50 để đặt lich tư vấn trực tiếp
tư vấn
trực tuyến xem hướng dẫn
tư vấn
tại đây